Breakfast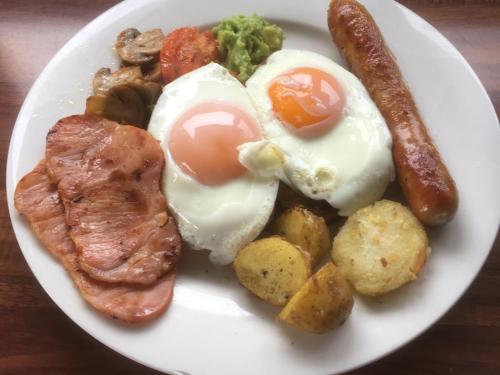 A continental breakfast is included in your rate.
Items include
Homemade muesli
Preserved fruit, Rhubarb, Plums, Peaches from the garden.
Local yogurt
Homemade breads and jams
Fresh juice, teas and coffees
*A cook breakfast menu is available also, at a charge.
Dinner
Join us for dinner from 6:30pm
Paul loves cooking for you and offers a variety of home-cooked meals to choose from.
Please note all dinner orders in by 4:30pm
OPEN MENU
MORE BREAKFAST OPTIONS-THE VEGETARIAN FRY UP -DELICIOUS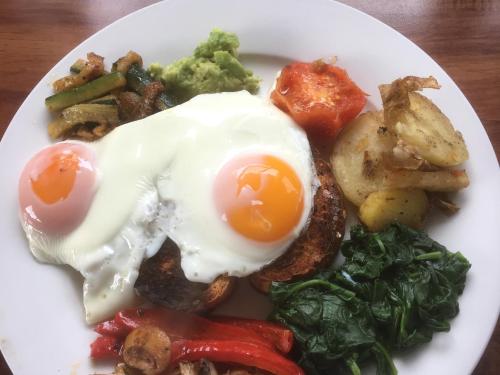 SET UP YOUR DAY WITH A FANTASTIC FRESH BREAKFAST COOKED WITH LOVE FROM THE OWNERS